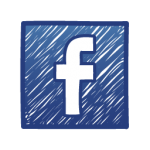 Have you gotten the new Facebook wall yet? Facebook privacy settings have changed a little with what they now call the new "Facebook Timeline" (that is, the new Facebook Wall). Now might be a good time to check your new Facebook privacy setting. Here's a One Minute Tip on how to do that without having to go to your Privacy page.
When you're posting on your new Facebook wall, especially for the first time, make sure the Share setting isn't on "Public" if you don't want to share your posts publicly. Whatever is showing on the bottom right of your "What's on Your Mind?" box will be the default setting until you change it, regardless of your old Facebook privacy settings. This is now where you will set your default privacy setting for your future Facebook posts.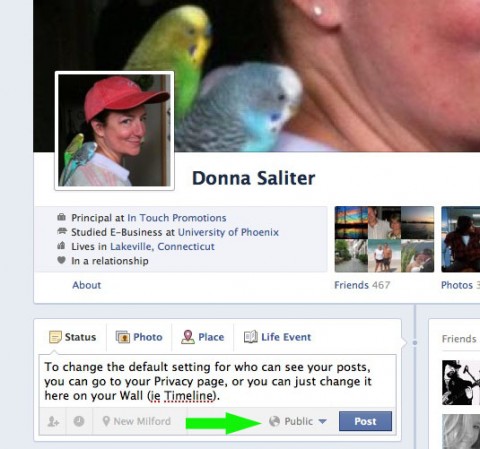 You can also change your default Facebook privacy settings on your Privacy page. And, you can change your Facebook privacy settings for any status update post, as you post it. But remember, if you change your privacy setting as you share a post onto your new Facebook Wall (that is, Timeline), it becomes the default privacy setting going forward, until you change it again.

That's it! In our next One Minute Tip, we'll take a look at how to hide all your past Facebook posts from public view.
Happy New Year! from Donna Saliter, In Touch Promotions, One Minute Tips