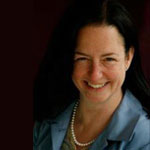 In Touch Promotions was started by Donna Saliter, MBA, after 10 years in the nonprofit sector and 15 years in the for-profit sector, to solve two problems entrepreneurs and fundraisers have: lack of time and lack of money. She started a development consulting firm in 2008 and in 2010 began to help clients with their email and social media marketing needs.
Today In Touch Promotions helps clients set up Constant Contact accounts to put their email and social media marketing strategies in place. We'll set up new accounts for you in any social media sites you desire and integrate them all with your blog and email marketing accounts. If you need a website, we can build it.
Our ongoing services help you stay on top of your monthly social tasks. Whether you need e-newsletters, Facebook posts, blog articles, tweets, fan engagement via comments, video, online events registration, e-surveys, e-appeal letters, strategies, data transfer, or reporting to measure success, we can help you keep in touch with your donors and clients. We give you personalized comprehensive assistance with your email and social media marketing needs. See our services and price list web pages.
About Ms. Birdie: our new logo was developed in honor of my grandmother, Grandma "Ms. Birdie" Dunn, a great grandmother who loved to keep in touch with us all.
For more information, phone Donna at 860-671-0499 or email DonnaSaliter@InTouchPromotions.com.
Click here to find out more about Constant Contact.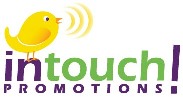 Lakeville, CT 06039
(860) 671-0499
DonnaSaliter@InTouchPromotions.com