Did you fall for that "See who's viewing your profile" scam? Awww, we warned you against that! You couldn't resist though, could you? And who can blame you? Who doesn't want to know who's been stalking their profile? If you've clicked on a Facebook rogue app from your News Feed, it will access your Facebook profile. Here's a One Minute Tip on how to remove an application from Facebook.
If you've accessed a rogue app/virus in Facebook you need to 1.) remove the application (app) from your Facebook profile, 2.) change your password! and 3.) you may have to cancel that ongoing SMS "service" that will be billed to your cell phone at several dollars for every text message received, if you inadvertently signed yourself up for that rogue service. You may also have to 4.) apologize to some people but we won't get into that here.
I can help you with #1.) Here's how to remove an application from Facebook.
Go to your "Home" page. It's commonly called your News Feed. You get there by clicking on the "Home" link on the upper right corner of your Facebook page.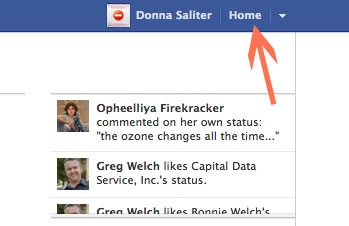 On the left side of your Home page, point your mouse over "APPS." Just to the right, you'll see "MORE." Click on "MORE."

You'll see the list of apps, along with those beautiful pencil icons to the left of each app. Find the rogue app in question. Click on the pencil and you'll see a list of three options. Click on Remove App.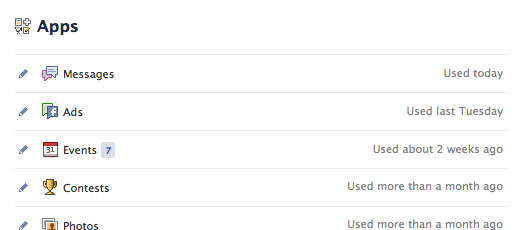 You'll be asked to confirm. Click "Remove" and the app will no longer have access to your profile. You have successfully removed an app from your Facebook profile.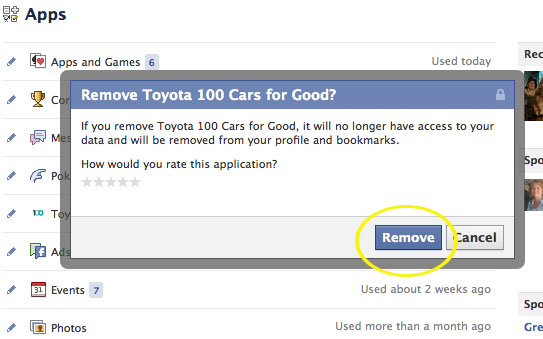 Now you, too, can remove an application from Facebook!
To check whether a Facebook post is a rogue or virus before you click on and access it, go to Hoax-Slayer.com. They have lots of great information and cover most if not all of the Facebook viruses going around.
What's the funniest hoax post you've seen on Facebook so far? Let us know in the comments below.
Donna Saliter
In Touch Promotions, One Minute Tips
DonnaSaliter@InTouchPromotions.com