Did you create your Facebook fan page and now you don't want it anymore? Maybe you started over from scratch and your new page is so much better, so you don't need the old one anymore. Here's a simple one minute tip on how to delete Facebook business pages.
First, go to the business page you want to delete. To do that, go to your personal profile, click on the upper right-hand drop down arrow next to the "Home" link. Click on the page you would like to delete.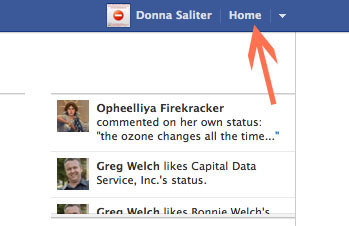 Once in that page, click on "Edit Page" in the upper right-hand of the page.

Then hit "Manage Permissions," the second link on the left side of the Edit Page page. Right above the bottom "Save Changes" button, you will see a "Delete Page" link. Click on it.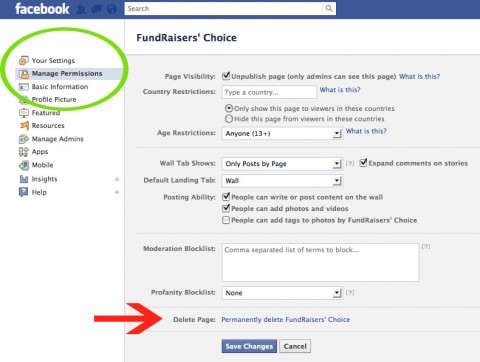 A box will pop up that asks: "Delete page permanently?" Click "Delete."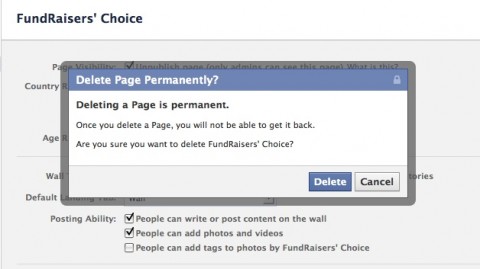 Another pop up will say, "Page permanently deleted" and you will have successfully deleted a Facebook business page.
What other Facebook questions do you have? Let us know in the comments below and we'll be sure to find the answers for you!
Donna Saliter
In Touch Promotions, One Minute Tips
DonnaSaliter@InTouchPromotions.com